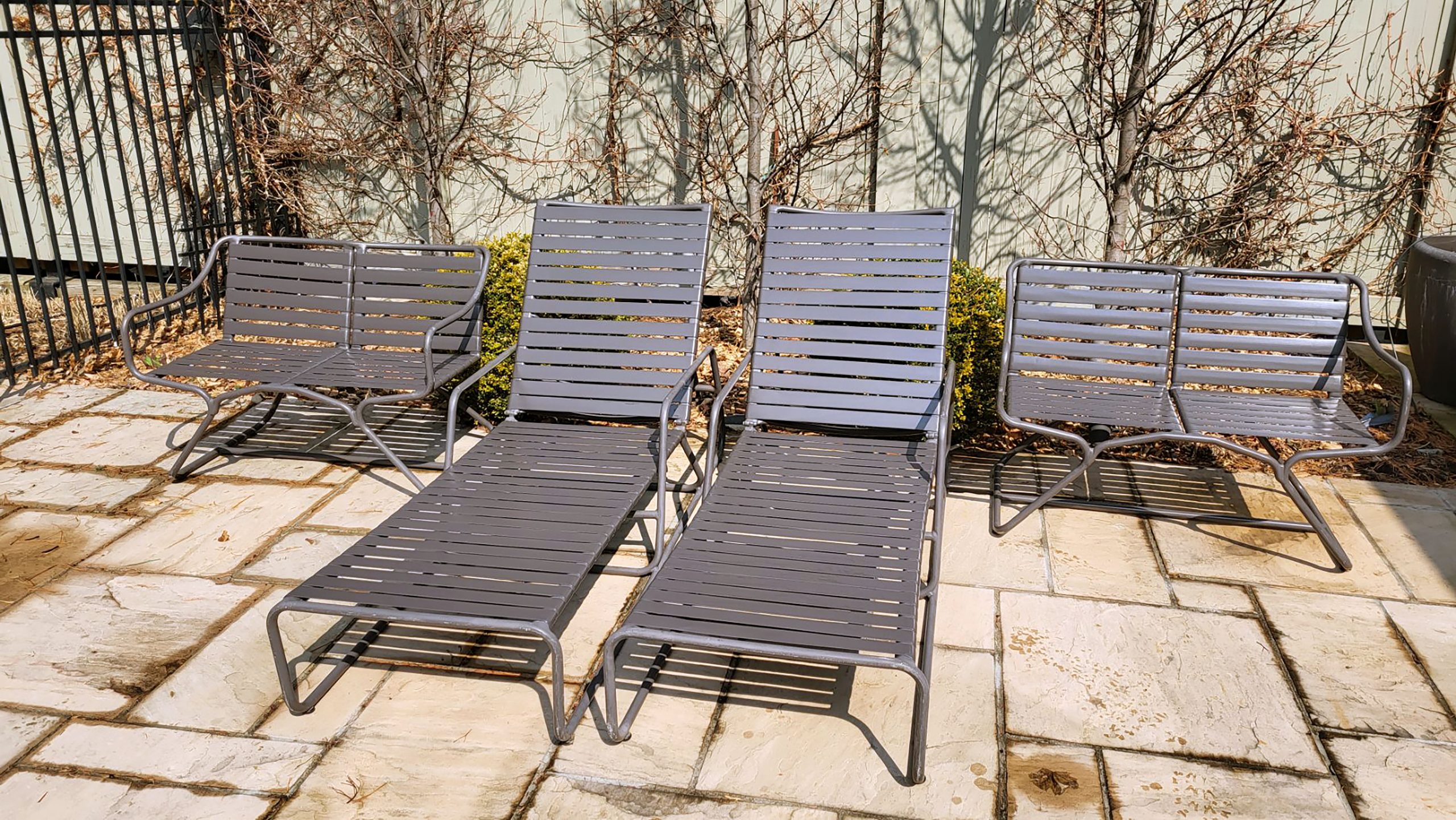 DIY vinyl strap replacement is an easy, cost effective way to restore your vintage furniture. Over time, sun exposure, pool chlorine & salt can make straps discolour and become hard & brittle. In just a few steps, you can refresh your set so it looks like new! At Patio Chair Rx, we carry a variety of colours in 2" and 1.5" strap for you to purchase online by the foot along with fasteners that are shipped right to your door, so you can get started. See our tips below.
First, determine what width of strap you need and if it is single or double wrapped around the frame. Remove all the old strap and plugs and clean your furniture thoroughly.
Tips: Strap contracts when heated so if you measure 1 ¾" you will need to purchase 2" strap.
Wrap the fabric tape measure around the hole, once for single wrap, twice for a double wrap and pull across the frame to the corresponding hole and wrap around again once or twice depending on what you need.
Tips: Strap will stretch when heated, so take your final measurement and subtract 10-12% This will be your final cut length.
When installing strap, you will need a stock pot of boiling water, tongs and gloves. The cut strap will need to sit in boiling water for a few minutes before you can stretch it over the frame with the plugs.
Tips: Don't cut all the strap at once. Cut one strap based on your calculations and install it. Once it cools you will be able to tell if you need to adjust your measurements.